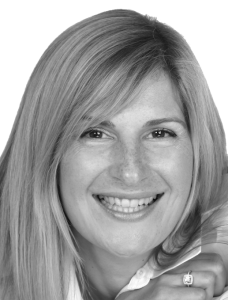 Sarah has been working with clients as a counsellor and psychotherapist for over seven years including three years as an honorary psychotherapist within NHS Adult Psychotherapy teams in Hertfordshire and London.  She has offered support to a range of clients with varied needs.  She has also worked with Mind, the Counselling Foundation and Marie Curie.
Sarah has a professional background in radio and television production, search recruitment and business development both in the UK and overseas.  She particularly understands the culture involved in working within professional media settings and highly pressurised corporate environments, along with the challenges and demands of juggling a busy career and a family.
Sarah has a particular interest in working with mothers and stepmothers.  She authored and completed a lengthy research study in 2014 exploring transition to motherhood and the impact of raising children on wellbeing and selfhood which precipitated her development of a therapy support programme aimed at mums called Mum-Me.  Sarah is a mum and a step-mum herself.
A genuine belief that talking therapy can be transformative in providing support and enhancing wellbeing motivated Sarah to retrain as a psychotherapist 8 years ago.  She believes that her breadth of experience in her personal and professional life significantly contributes to her practice.